Volunteers Week 2020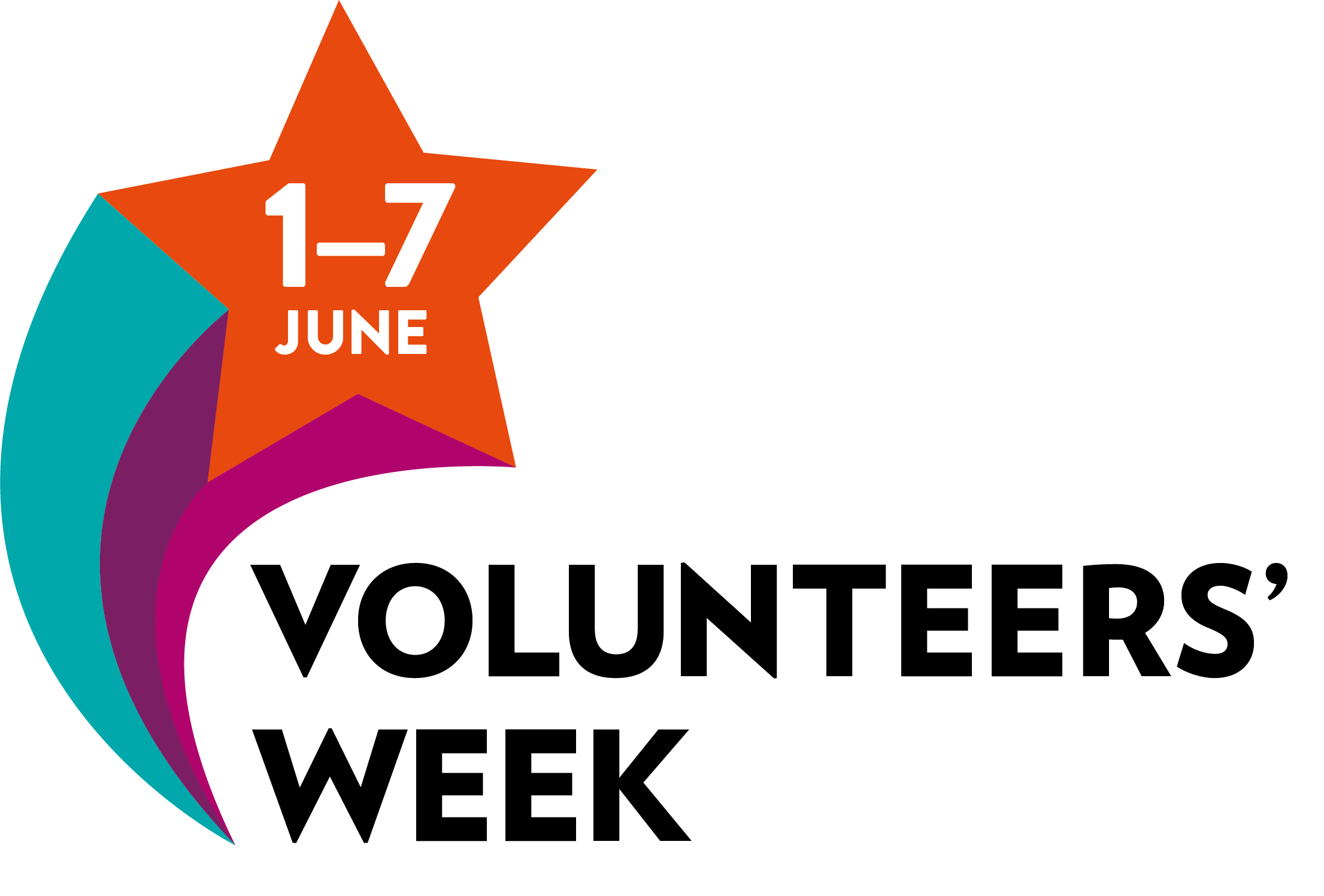 Volunteers Week is fast approaching on June 1st - 7th, and as we all know this year is very different from the many before that we have celebrated. With that in mind we feel that although it may not be appropriate to celebrate in a fashion that we usually might, we would not want the occasion to pass without taking the opportunity to acknowledge the commitment, dedication and passion that our Stirling volunteers have shown over the past year, and in particular in the last couple of months. Therefore, after careful consideration, and working together with our partners Stirling Council, we have taken the decision to mark Volunteers Week by focusing on the themes of Recognition, Reward and Thanks.
Throughout Volunteers Week we will be shining a light on different volunteers who give their time selflessly, telling their stories across social media. We have also invited local organisations to thank their volunteers personally and we will showcase these volunteer thank you's on the launch of Volunteers Week. If you have a thank you video you would like to share please send it to volunteer@stirling.gov.uk
Some of the other highlights we have planned for the week are -
Monday 1st June
Today sees start of Volunteers Week and the Volunteer Thank You video will be launched today. 
Volunteer Learning Grid
SVE have put together an "at home" learning Grid for schools that aims to teach young people about the wide spectrum of voluntary activity that we all benefit from.  With lots of resources to choose from, children are encouraged to help recognise the commitment, dedication and passion that volunteers have shown over the past year by getting creative and learning about volunteering. You can access a free copy of the grid here.
Tuesday 2nd June
We will be hearing from some of our young volunteers today as well as some of our partner organisations who support young people in the third sector. SVE will also be attending a Zoom workshop with The University of Stirling called Volunteering now: support your community and develop your skills and future, where we will be discussing the benefits of volunteering, current opportunities and much more.
Thursday 4th June
Volunteering happens all year round and we want to acknowledge that, however there is no denying that in recent weeks the response to COVID-19 has seen an influx of volunteering efforts that no one could have predicted. We want to take a day to recognise the overwhelming response that has, in such difficult times, been a beacon of hope for many. If you have any great stories that you would like to tell us about get in touch rachel@sventerprise.org.uk
Friday 6th June Cuppa & Connect
On Friday the 5th we invite you to host a virtual 'Cuppa & Connect' with your Volunteers. A chance to say Thank You in person and catch up for a chat either digitally or over the phone with some of your volunteers. In these unprecedented times a normal coffee morning may not be possible but it doesn't mean we can't stay connected and let our volunteers know that we are thinking about them. One local organisation even posted out teas bag and biscuits to their volunteers with a little thank you note! What a great idea to let them know that even though some of them are unable to volunteer at this time, they are still very much part of the team and appreciated!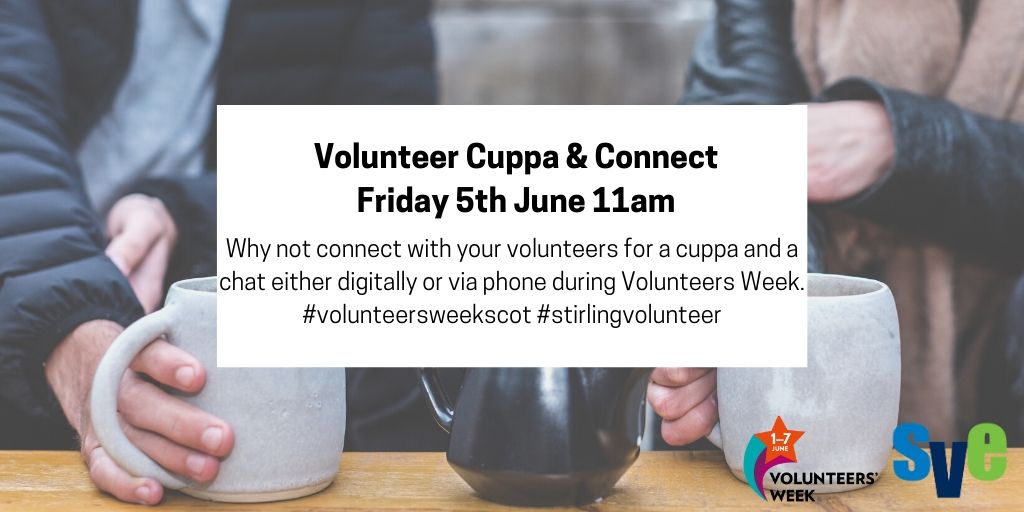 Keep an eye on our twitter @stirvolunteer for updates and tweet using the hashtags #volunteersweekscot #stirlingvolunteer